Intro to Sales & Marketing – NASM Provider # 434 – For NASM 0.5, 0.5 NFPT Credit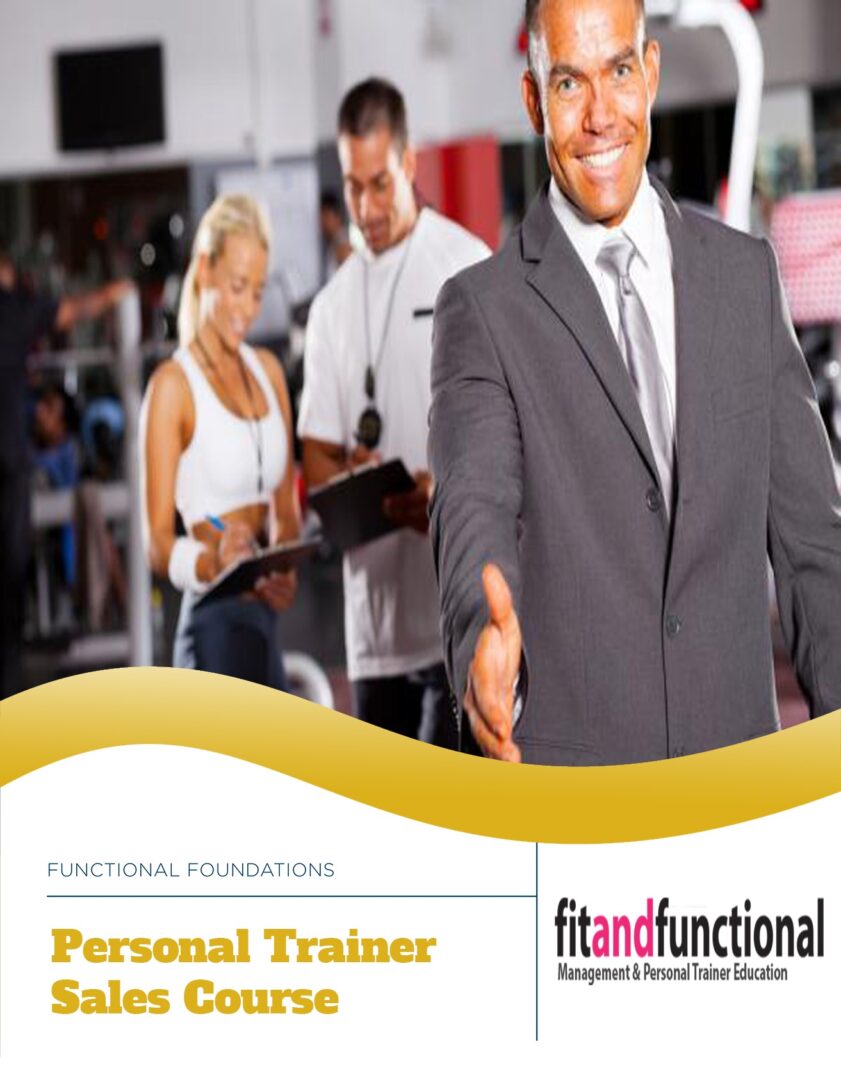 About Course
This course will teach trainers how to better market their services and build a solid business. Trainers will be given simple strategies, scripts and email templates to guide them to the top of the sales L.A.D.D.E.R. Our L.A.D.D.E.R method is a simple progressive way to attract quality clients and keep them. This course will teach trainers how to use their expertise to educate their potential clients rather than hard sell them. This course is not just for the trainer working at a gym but will show the entrepreneur how to build and organize their business as well. This introductory course will give the student a solid foundation to build from and simple techniques that can be applied immediately.
Course Overview
The objectives for this online course is to provide students with a general understanding of what plyometrics are and when they should be applied. This course will explain the chain of events that lead up to accomplishing a true plyometric movement. Our goal is to give objective and truthful information based on science and our team's experience. This online course will guide you in the right direction and debunk the myths and misapplication associated with this type of training. Students will be introduced to the science behind plyometric training and learn the benefits of applying it. Students will watch videos to see the correct exercise form.
Course Objectives
-To provide the students with a general understanding of plyometrics.
-To educate students on the dangers of plyometrics.
-To provide the students with guidelines on progressing clients safely into plyometrics.
-Explain the energy systems associated with plyometics.
-Clear up some common misconceptions about plyometrics.
-Teach students basic plyometric warm ups and foundation exercises.
-To provide students with the basic knowledge they need before attending our live workshop on plyometrics.
Lesson Plan
Plyometrics
Students will download and read the online study material.

Students will download and watch the videos to review exercise form.

Students will login to Fit and Functional web site and take a 54 question multiple choice exam.
Show More
What Will You Learn?
Give trainers the information they need to build their client base.

Teach simple methods on generating, selling and qualifying leads.

Teach trainers how to educate their clients into buying rather than hard sales.

How to increase closing rates and retain the clients you already have.

Understand the difference between advertising and marketing.

Give trainers the tools necessary to impress their employer and demonstrate their value.

Give trainers templates to follow when communicating with clients.
Course Content
Course Description
Course Overview

Course Objectives

Lesson Plan
Study Material/Downloads
Course Videos
Intro to Sales & Marketing Exam
Student Ratings & Reviews
No Review Yet